Adult Cosmetic Braces or "Short Term Ortho" is a treatment option for non-growing patients who want a great smile but are unwilling to undergo years of comprehensive orthodontics or extensive and sometimes aggressive restorative work (crowns and veneers). The goal of treatment is to dramatically improve the patient's smile in a conservative manner and in a reasonable amount of time. In essence, we use the tools of orthodontics to get the results of veneers. In most cases there is no attempt to dramatically alter the position of the back teeth (molars) in order to achieve the idea occlusal goals of comprehensive orthodontics. Most Cosmetic Braces cases finish in approximately 6 months.
Benefits of Adult Cosmetic Braces or Short Term Ortho
Most cases finish in about 6 months

Preserves natural enamel unlike exteme makeovers with crowns and veneers

Less expensive than crowns and veneers

Will last much longer than crowns and veneers that need peridocial replacement.

Straight teeth are easy to maintain and keep clean

Clear (composite or ceramic) brackets can be used

Invisible or "Lingual Braces" can be used

Very light forces are used to move the teeth making the process comfortable

Straight teeth are the foundation of a beautiful smile
One of the best uses of Cosmetic Braces is to straighten and level lower incisors. This is a very common problem for adults and makes a significant esthetic improvement in ones smile.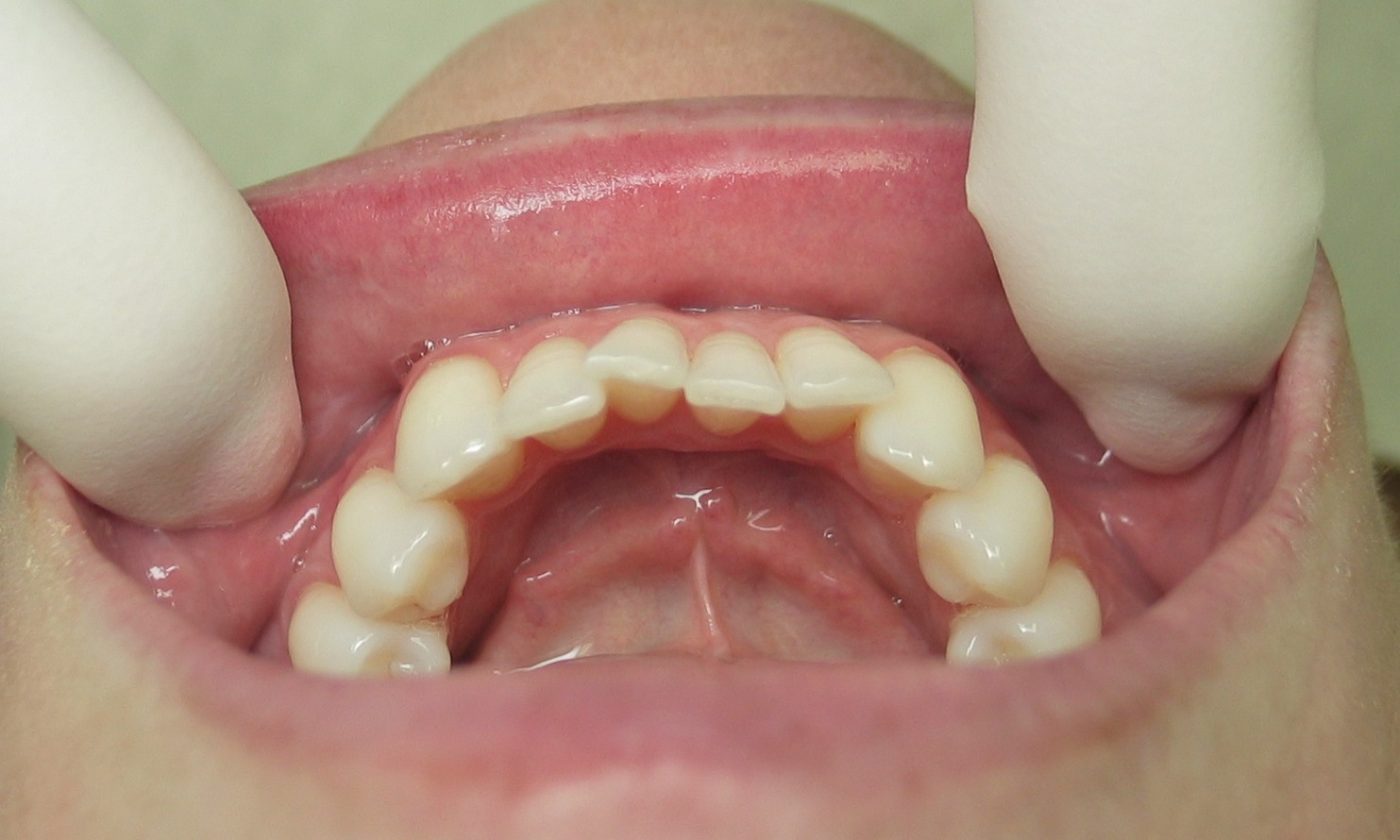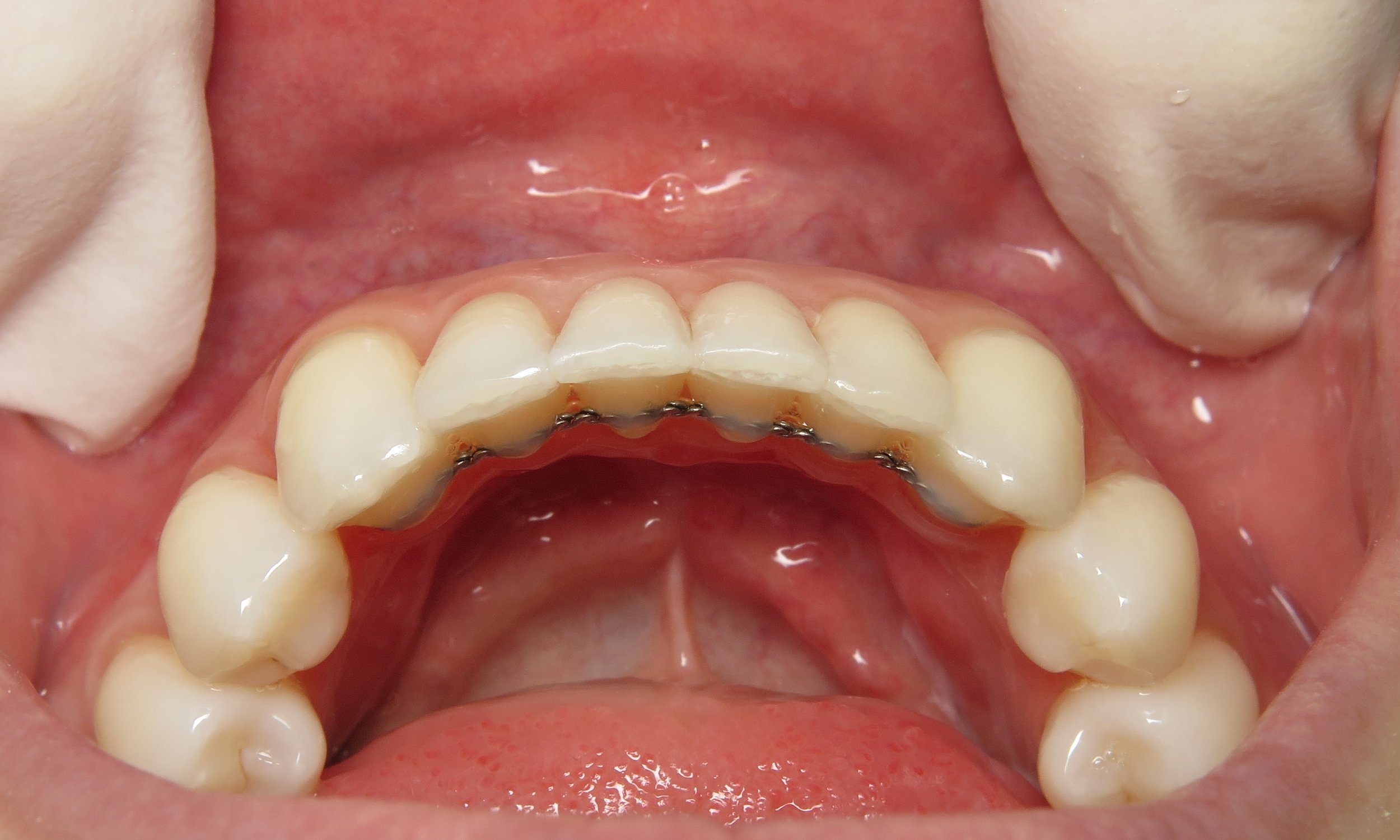 Before and After Photos
Dentistry by Stephen F. Johansen
Click to enlarge
As you can see ceramic brackets are much less noticeable than metal brackets.
Cosmetic Braces are a fantastic way for an adult to cosmetically improve his or her smile.
Unfortunately many patients who could have preserved their natural enamel undergo extensive amounts of restorative work that would have been unnecessary if a few months of orthodontics would have been employed. In today's "fast food - drive through" society many cosmetic dental problems are fixed as fast as possible without the least bit concern for the negative long term consequences. Advertisements for "Straight Teeth in 2 Weeks" are routinely seen from dentists in order to meet the desire of patients to have their dental problems wiped away in a matter of days. Even though this type of treatment can be a logical and legitimate option; more often than not a few months of orthodontics would deliver a more conservative, natural, cleansable, and maintainable result. Before you ever proceed with a "Straight Teeth in 2 Weeks" restorative treatment plan make sure you are fully informed of how it would compare to a treatment plan involving some type of orthodontics.
Testimonials
I highly recommend the adult short term ortho treatment for anyone who qualifies for it. I was amazed that it only took six months to straighten my teeth. In the past I had a dentist tell me it would take 4 years to straighten my teeth. Thankfully he was wrong. I couldn't be happier with the outcome of my treatment. I am no longer self conscious about my smile. When I was younger I went as far a covering my mouth with my hand whenever I laughed and I didn't smile in pictures. Now I am proud of my smile and am glad to show it off. This is one of the best things I have done for myself.
– Charity